I love a bit of leopard in my life and my nails are no exception! I decided to try out my dotting tools to do a leopard accent nail.
Leopard print is pretty easy to do. All you need to do is draw some slightly irregular c-shapes and pop some dots in the middle. Put some spots in the gaps and that's it!
Face Stockholm Glowing Glowing Gone, OPI Pink Friday, Nails Inc The Thames, dotting tool
I did the rest of my nails pink using one of my favourites - Pink Friday by OPI from the Nicki Minaj collection. It's a great pink with is opaque in two coats.
I was really pleased to be able to get the leopard print looking good on my right hand too!
And finally, here's my leopard nails with my lovely actuary notes in the background. Even thought I just passed an exam, I am back studying already, getting ready for the next set! It will all be worth it in the end!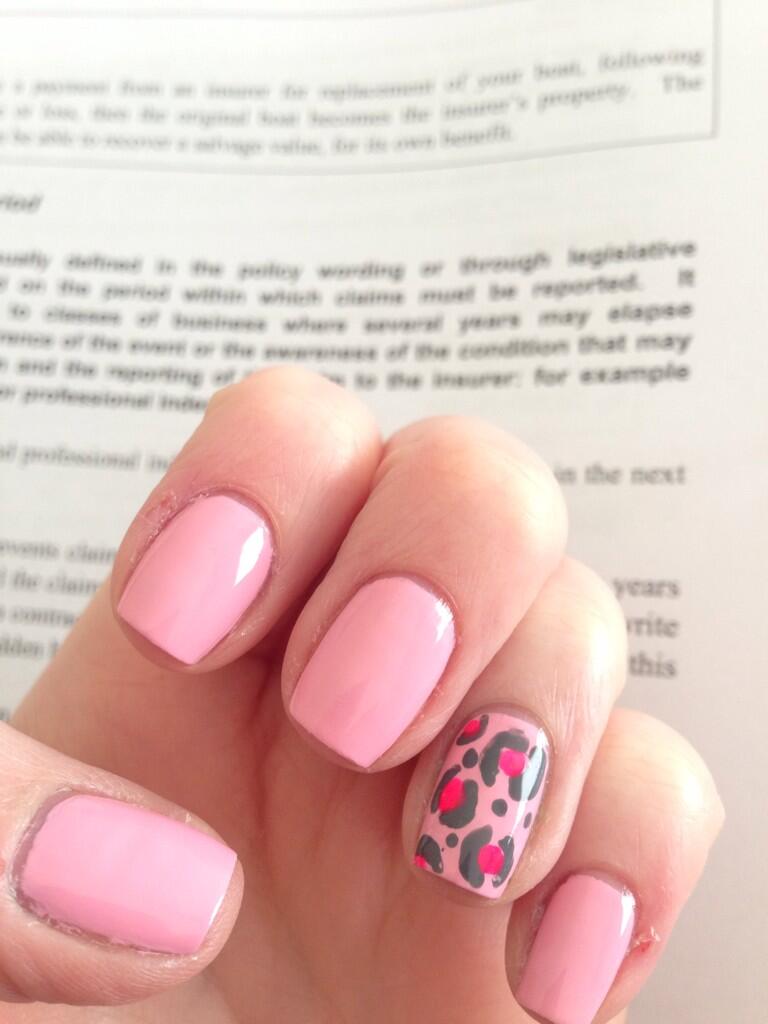 Do you like leopard print on nails? Hope you enjoyed this look!
xxx
Rach