Hi Folks,
I always love going in to Boots and seeing what new polishes they are selling. Last week I bought the new Barry M Confetti polish in 'Liquorice'. It's a back and white matte bar glitter polish, similar to Nails Inc Feather Effect polish which came out earlier in the year. I love Barry M, they are always on trend and the price is so good!
I decided to pair it with a fun pink. I chose OPI's Shorts Story to go with it. This polish is one of my favourites, particularly because it's one of the first 'nice' polishes I ever bought, back in summer 2009. I was so excited to own an OPI. Now I have so many and each new purchase doesn't give me anything near as much happiness as that one did!
So far, I am really liking this polish. This is one coat of Barry M. You can just brush it on, it's not one of those ones you need to strategically place glitter.
Here is a bonus shot with my lovely kitty!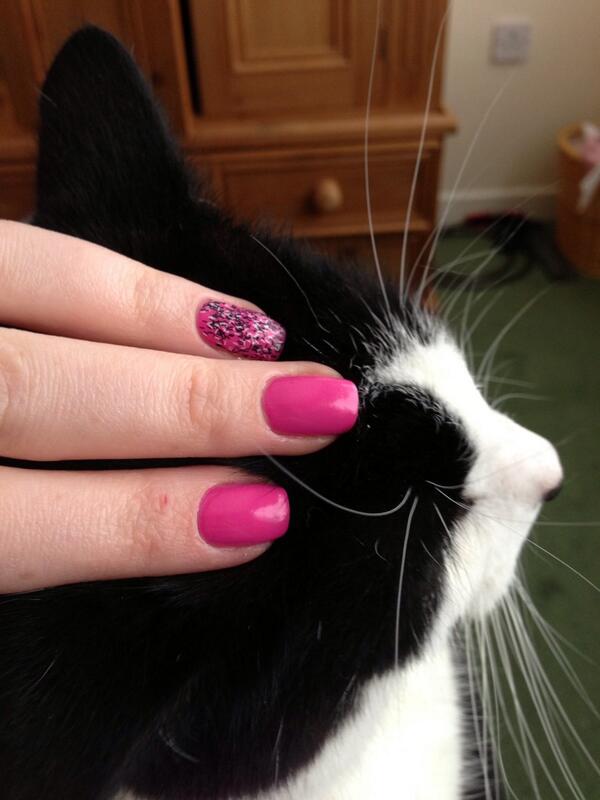 Have you tried this type of polish yet? What do you think?
xxx
Rach